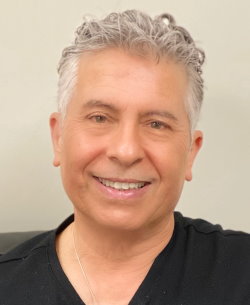 Bio:
Nick  is a certified, clinical hypnotherapist and metaphysical practitioner for 25 years. Helping people find true happiness is Nick's life purpose.  He focuses his attention on empowerment for his clients.
Nick's philosophy is that we must let go of the past and our pseudo comfort levels to realize our full potential and purpose. Sometimes we need a good dose of courage, confidence,  and means to create to create a better life, the life of your greatest dreams.
Nick has helped many people recover from alcohol and drug addiction. He enjoys working with young athletes and helping them overcome performance anxiety. Nick feels the most fulfilled when he helps his clients attain their goals and achieve success.
​While many motivational experts and life-coaches tout being goal oriented, Nick's focus and aim is getting individuals to be result oriented. The attention is on achieving by intention.
"My job is giving people their life back." . ~Nick