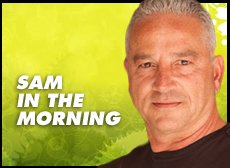 Monday, Tuesday, Wednesday, Thursday, Friday 10:00AM - 10:59AM
(PST)
Live from Los Angeles every weekday morning Sam bring you an entertaining and irreverent show that mixes a variety of the day's topics with funny and smart conversation. The show features a breadth of fascinating guests, bestselling authors and celebrities.
Enjoy your morning at the office with spicy talk and smart humor. Call in live and chat with us.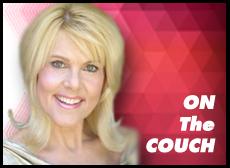 Friday 11:00AM - 11:59AM
(PST)
Dr. Michelle is a "relationship expert" who advises listeners about their problems by delivering an honest, and caring approach.  She also puts a psychological spin on the latest news and entertainment stories and encourages people to discuss their feelings on these issues.
Dr. Michelle's straightforward, thoughtful and comedic approach combined with expertise in psychology encourages people to better understand themselves and their relationships.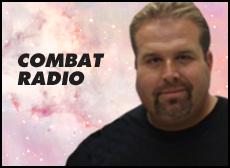 Friday 10:00am - 11:59am
(PST)
Combat Radio is a powder keg of explosive entertainment chaos with high-profile guests from the world of Film, Music and Ultimate Fighting! Ethan Dettenmaier is your host each week. Don't miss each show because you never know which star will be calling in or in studio live. So listen!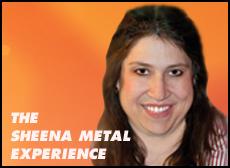 Monday, Tuesday, Wednesday, Thursday, Friday 5:00pm - 6:59pm
(PST)
The Sheena Metal Experience is definitely not your mother's talk radio show.  Combining today's hottest celebrity guests and tomorrow's most irreverent headline-makers, the show is raw, uncensored, and all-Sheena-all-the-time. Using her trademark cutting-edge observation, LA entertainment icon Sheena Metal rips the veil off the human sideshow, exposing Homo Sapiens at their most bizarre -- making you wonder how you ever got by without her. It's talk radio the way it was meant to be, "Sheena-Style": unscripted, unpredictable, a little horrifying, and a lot hysterical. It may be Sheena's show but it's definitely your experience.